orb is an in-home system that helps dementia patients keep up with their daily routines, as well as giving the patient's caregiver greater peace of mind. orb works to keep those suffering from dementia in the comfort of their home for as long as possible, giving patients greater independence in their lives.
I visited a nursing home's memory care unit during my research. there, I was able to observe the various ways residents keep track of their to-do's. I saw messy piles of notes and lists written by the residents, which causes stress and confusion for them as they often can't remember when they had written the notes and if they'd completed tasks on their lists.
how can we make life easier for patients and their caretakers?
orb fits seamlessly into the user's home and easily integrates into any setting. the large display provides the user with an initial notification, while the buttons throughout the home reinforce the notification and reminds the user what needs to be done.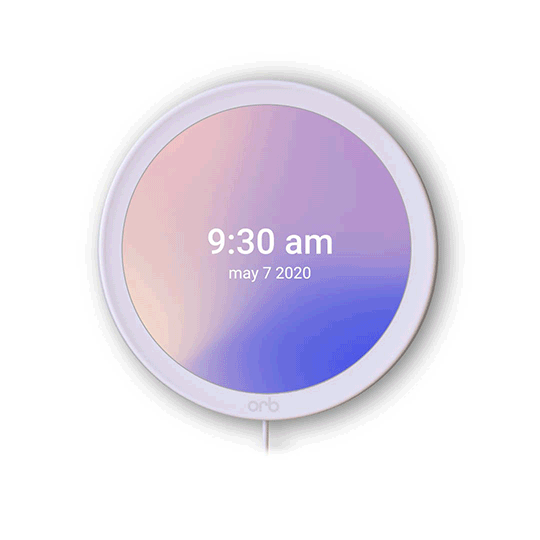 the home screen features a calming gradient background the puts the user at ease. when the screen is idle, it functions as a moving art piece.
notifications pop up throughout the day with the user's daily to-do's, informing them of the task and directing them where to go to complete the task.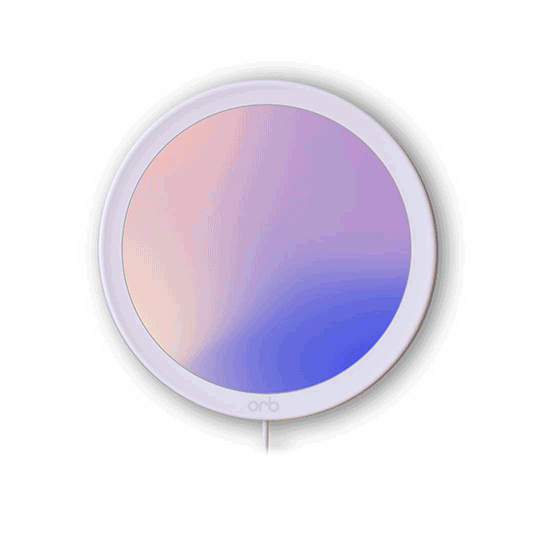 family members with the orb app can send their loved one messages and reminders throughout the day.
orb can function as a digital picture frame, flipping through fond memories and photos of the user's choice.